An Essential Guide to Nike Dual Fusion Sneakers for Women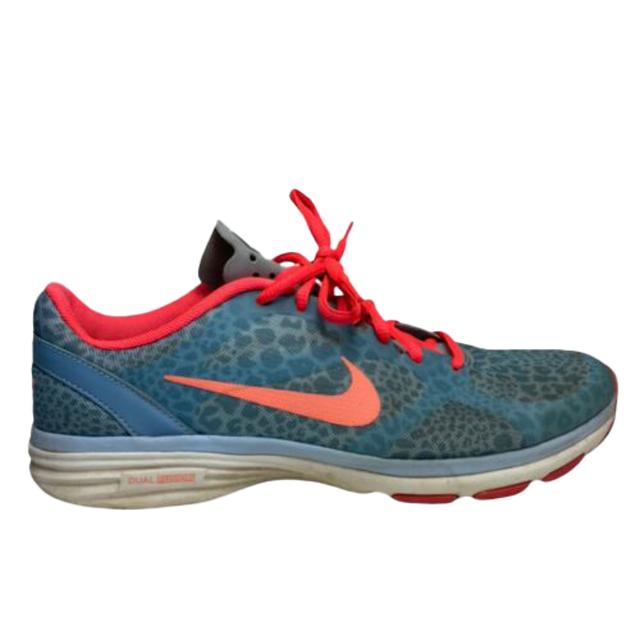 The Nike Dual Fusion sneakers for women are a running shoe and cross trainer in one. While the Dual Fusion name refers to the two types of foam stacked in the sneaker's construction, the name also serves as a reminder of the shoe's dual purpose.
Nike Dual Fusion athletic shoes are cross-training sneakers that have a focus on running. These sneakers have all the elements necessary to meet the requirements of a casual runner. Their sturdy and versatile build also makes them suitable gym shoes or for playing some casual sports.
What kind of materials are the Nike Dual Fusion sneakers for women made out of?

These foam running sneakers for women are unique in their namesake's combination of two different foams stacked in the sole's construction. The Dual Fusion has two different densities of EVA foam. It has a more porous foam on top, with a denser foam on the bottom. The two foam densities are injection fused to one another. The seam is then buffed out for a clean joining line. The two tones of the sole aren't from paint applied after construction but from the foam itself. The uppers are constructed from a single layer of nylon mesh with an inner sleeve. It also features welded synthetic overlays for stability and durability. The outsole is made from carbon rubber that offers additional durability when you are running on pavement.
What are the fit and feel of the Nike Dual Fusion sneakers for women?

These cross-training shoes for women are a true-to-size fit. They don't come in alternative widths, but that shouldn't be a problem for most people due to the flexibility of the nylon mesh uppers. The Dual Fusion EVA foam combination makes these women's training shoes comfortable. The EVA foam stack combined with the carbon rubber outsole helps these perform well on most terrains and in most running conditions. The welded synthetic overlays on the upper give stability. The lacing system allows you to tighten your laces easily and keeps them snug to your feet longer than traditional eyelets. The nylon mesh upper keeps the sneakers feeling light while running and provides good flexibility and breathability. See the manufacturer's site for details.
What kind of activities are the Nike Dual Fusion sneakers for women good for?
While these sneakers have a strong focus for running outdoors, their versatile design makes these useful for several different athletic activities. They can be used as a general gym shoe. The traction of the sole allows them to be used in some field sports if playing casually, as well as for running on pavement, dirt, and grass..
Nike Dual Fusion vs. Nike Trail Runner
| | Nike Dual Fusion | Nike Trail Runner |
| --- | --- | --- |
| Upper | Nylon mesh | Leather |
| Weight | Lighter weight | A little heavier |
| Lacing | Lighter running laces | Heavy-duty laces |
| Grip Pattern | Medium grip depth | Heavier grip depth |
Are the Nike Dual Fusion sneakers for women purely an athletic shoe or are they also fashionable?
The Nike Dual Fusion sneakers for women are primarily an athletic shoe. They are very limited when it comes to fashion. These sneakers can be used for some casual street wear outfits, however, they are built with a focus on function rather than aesthetics.
Content provided for informational purposes only. eBay is not affiliated with or endorsed by Nike.